FINSIA, The Financial Services Institute of Australasia
Brings multiple platforms and data sources into one slick digital experience for its members
Strategy
UX&UI Design
Development
Integration
Silver Award Winner
The objectives were clearly set from the get go. Revamp their public website and member portal into one platform, which integrates with their CRM and LMS systems, whilst providing a great user experience and an UI that stands out from the rest. FINSIA documented their experience with us on their blog here
Client

FINSIA

What we did

Strategy, UX&UI Design, Development, Integration

Launched

May 2020
Visit website
An award winning platform that satisfied internal and external stake holders, and a much better user experience for their members, that attract new members and streamlined internal operations all on a single platform. Users no longer needs to sign onto multiple platforms to check their course status; purchase event tickets; purchase memberships or update their profiles. Best of all, every record are stored or pulled from their single source of truth, SalesForce. So no matter whether a member's info are updated online or offline, all records are aligned and always correct.
3
previously separate platforms brought into one
Rush Hour Digital won a
Silver W3 Award 2020
on FINSIA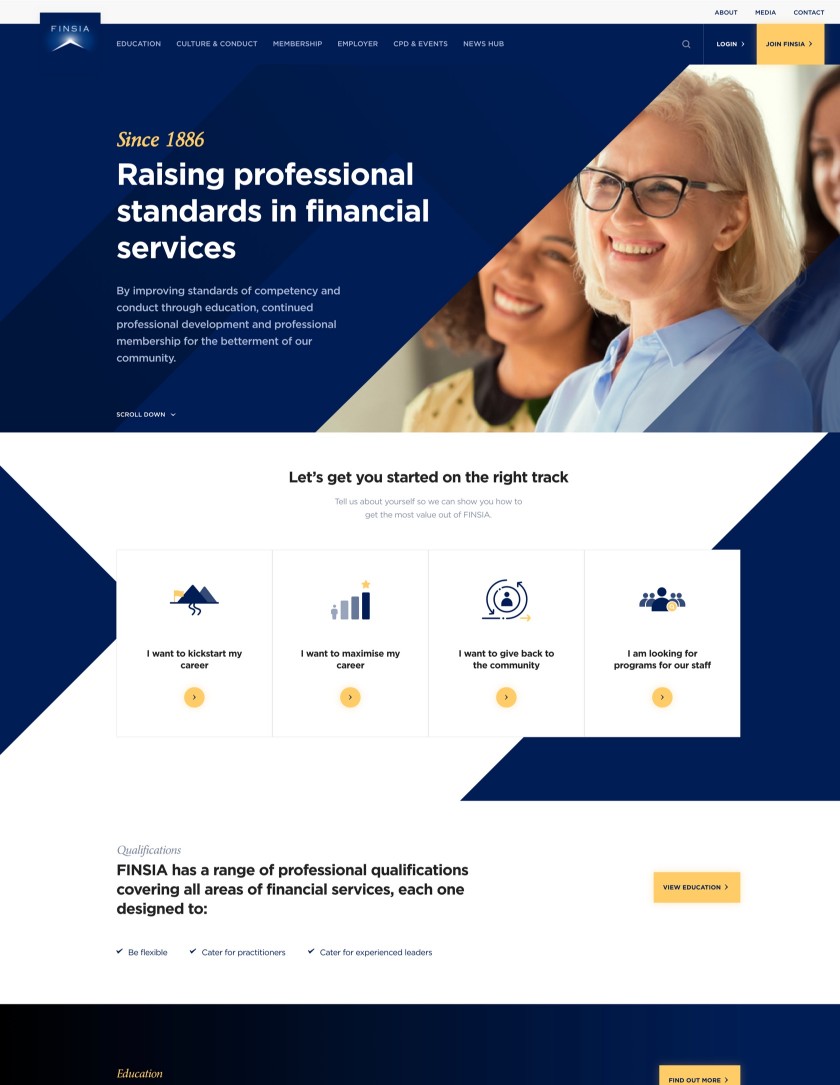 Thank you and well done RHM for successfully delivering FINSIA's new and enhanced corporate website! With its new features and functionalities, along with a more streamlined integration with our SalesForce CRM, which is our single source of truth for all billing, events, and membership data. The new site also brings what was 3 platforms into a single website, so that our users can access everything from one single dashboard and jump off to other systems with SSO. It has taken the performance and look and feel of the website to another level which has received positive feedback from our staff and our members. The 12-month end to end project was well managed by both the dedicated RHM and FINSIA project teams that ensured no matter how big or how difficult the task was in front of us, we worked collaboratively together as one team to work through the obstacles to meet the key milestones effectively. At times this involved some long days and technical challenges which was met with enthusiasm and a result driven mindset. The end result speaks for itself – an award-winning website with an intuitive UX and UI, that has made a valuable contribution to the look and feel of FINSIA's professional brand.
Anita Poppi
Head of Corporate Affairs, FINSIA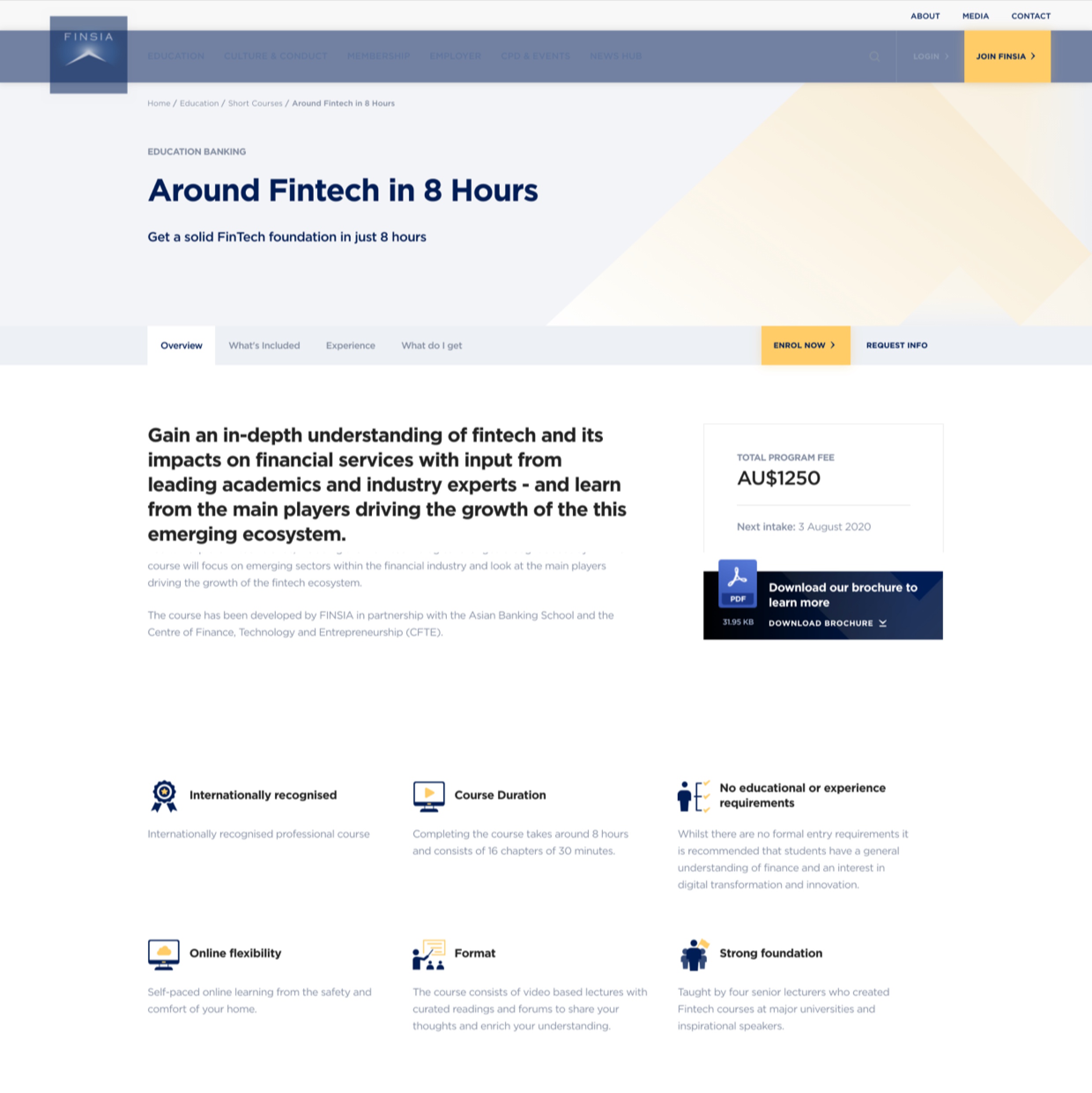 An in-depth UX stage
Our UX/UI team got to work and based on data available to the client, defined user personas, pain points and user flows. Combined with a deep dive into FINSIA's offerings, we built a refreshed and tailored platform that caters to users needs.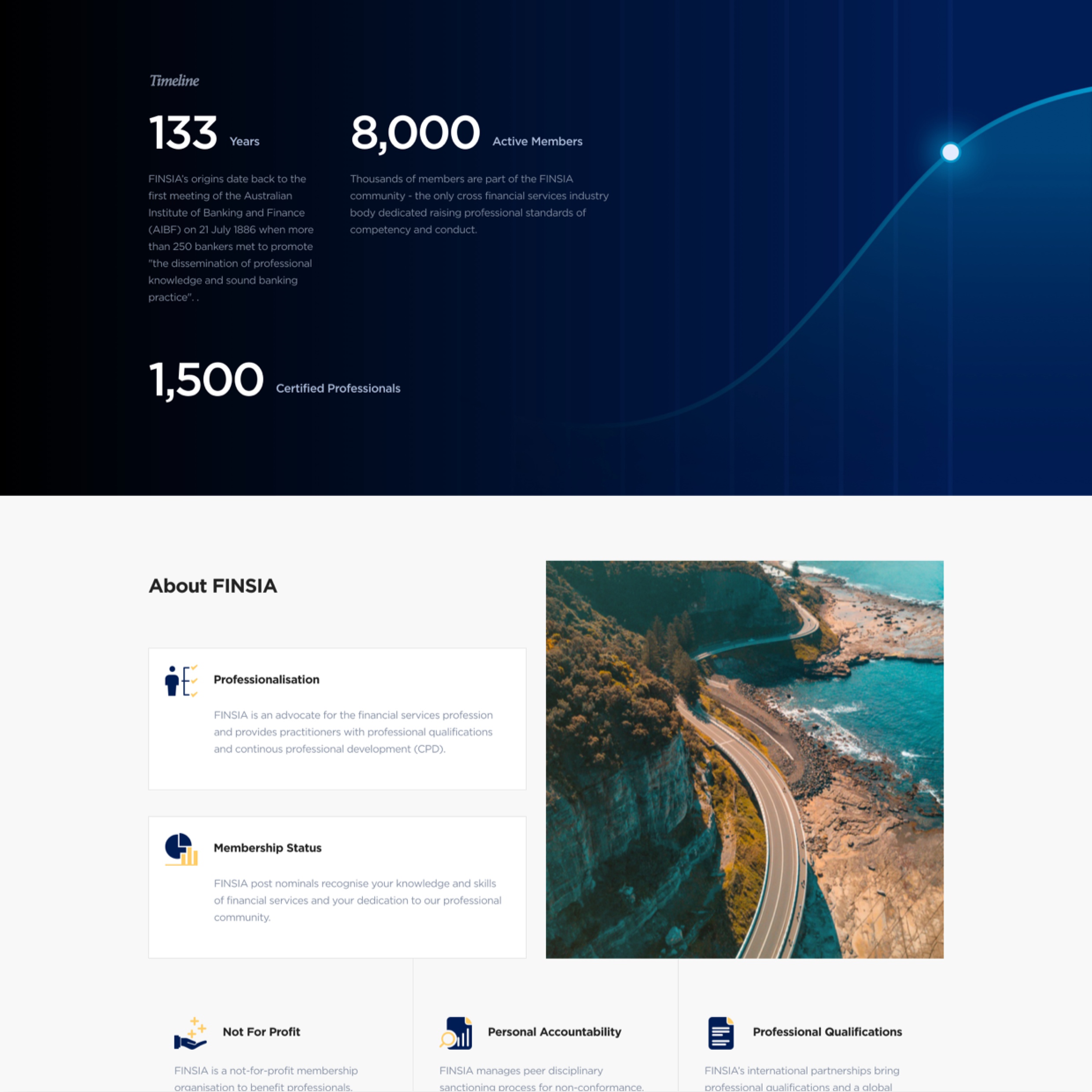 A modern UI supporting FINSIA's goal
One of the objective we had was to remain true to FINSIA brand image that has been built on more than a century of experience, while providing a modern look and feel. the use of colours,fonts and graphic elements was carefully thought through to achieve a professional and serious yet modern look and feel.
Our team collaborated with FINSIA to define their digital strategy through various stakeholder meetings and transparent exchanges of information. This allowed us to get a deep understanding of where they stand and of their objectives, which then led us to craft the digital strategy and build it in the platform.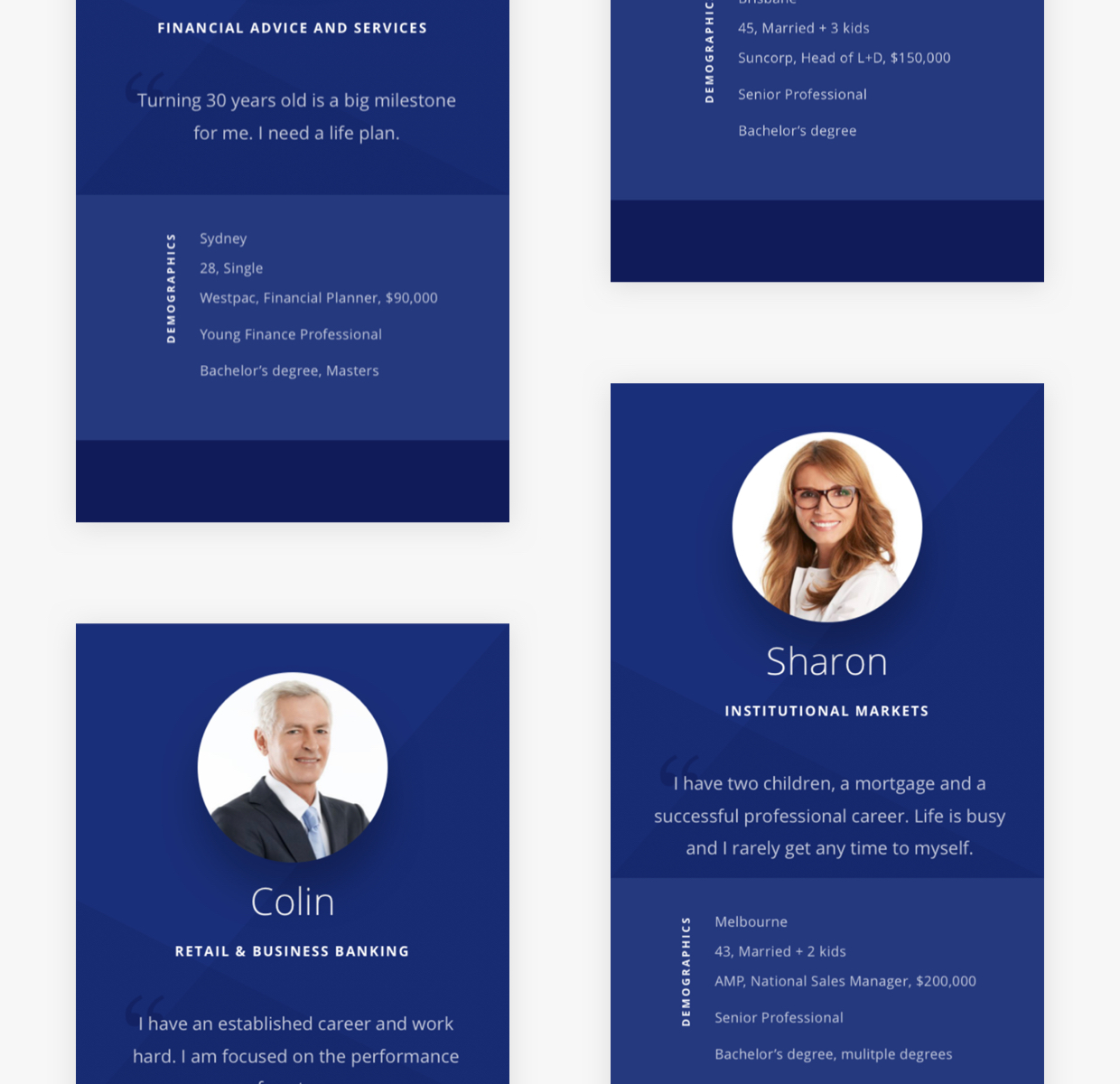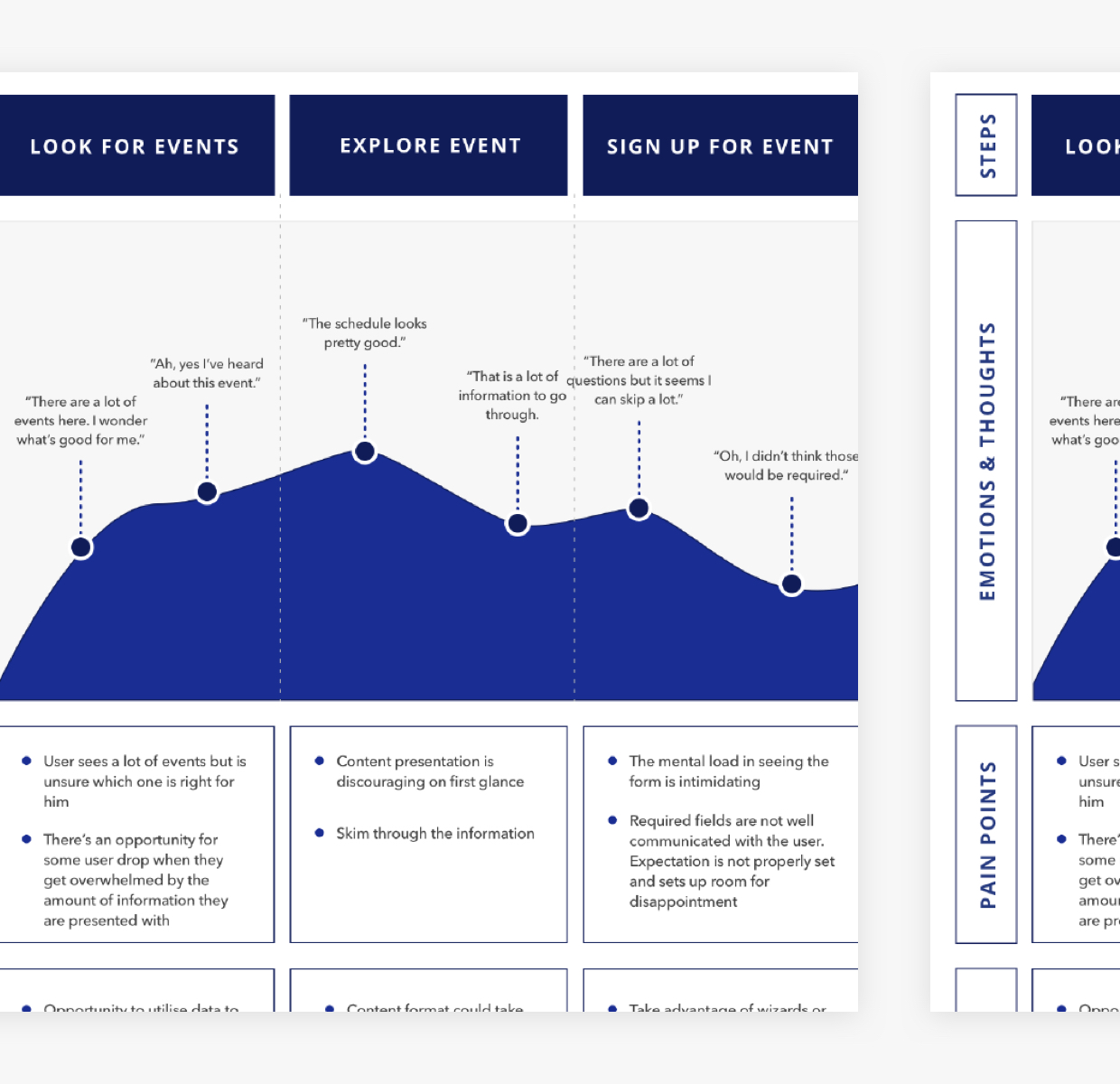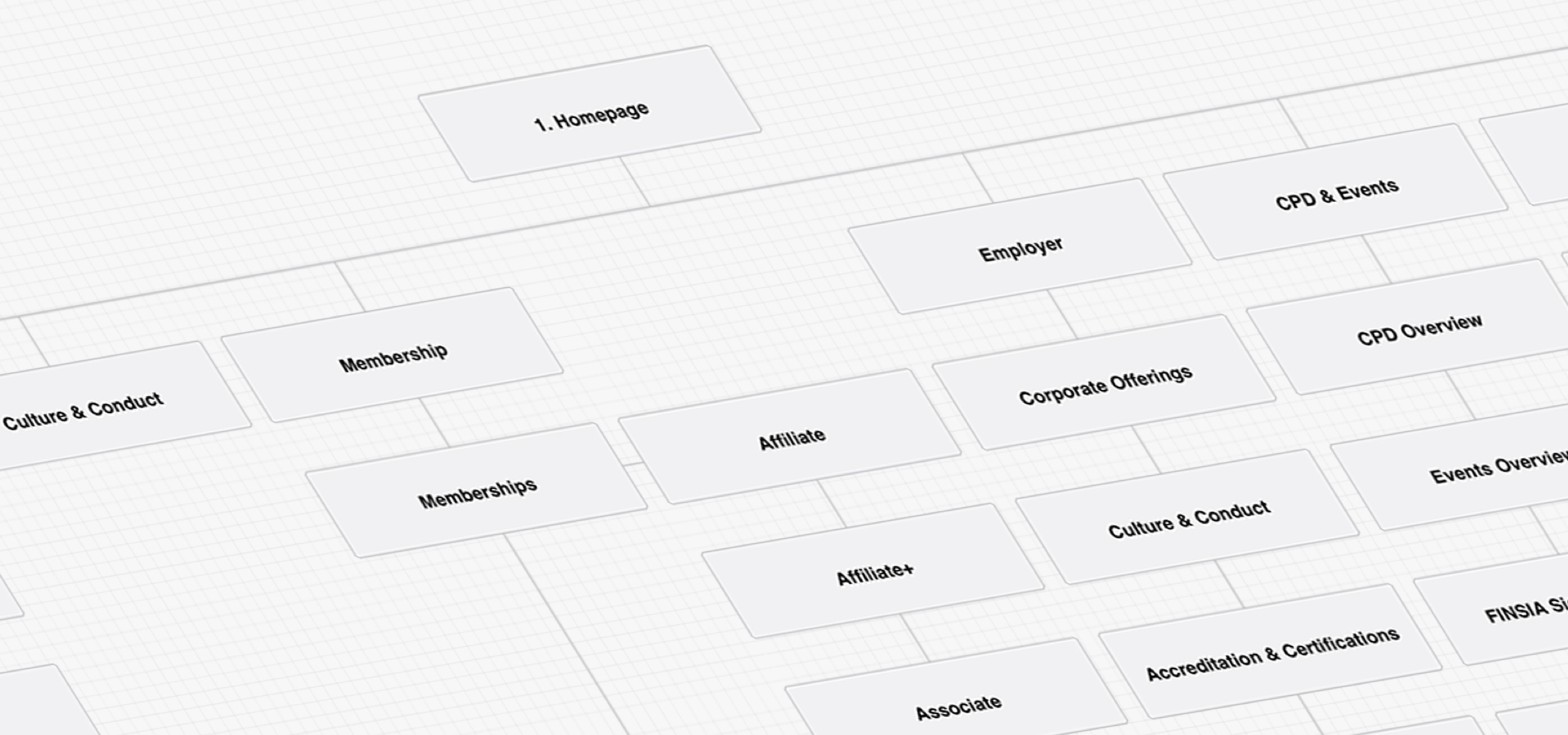 Our UX & UI team's combined effort and experience meant we were able to design the entire user experience and user interface within a very strict timeline. And a result that received great feedback both internally and externally.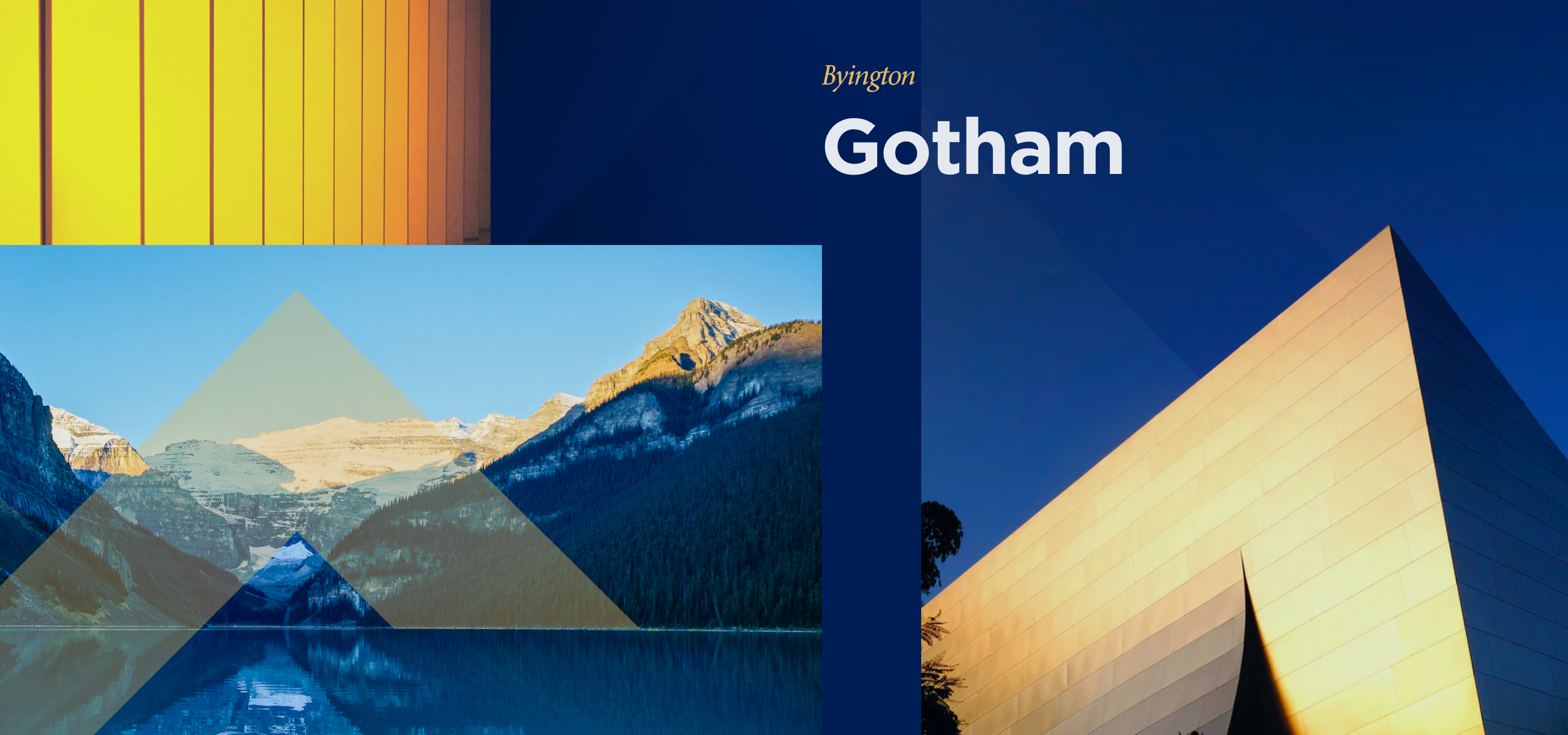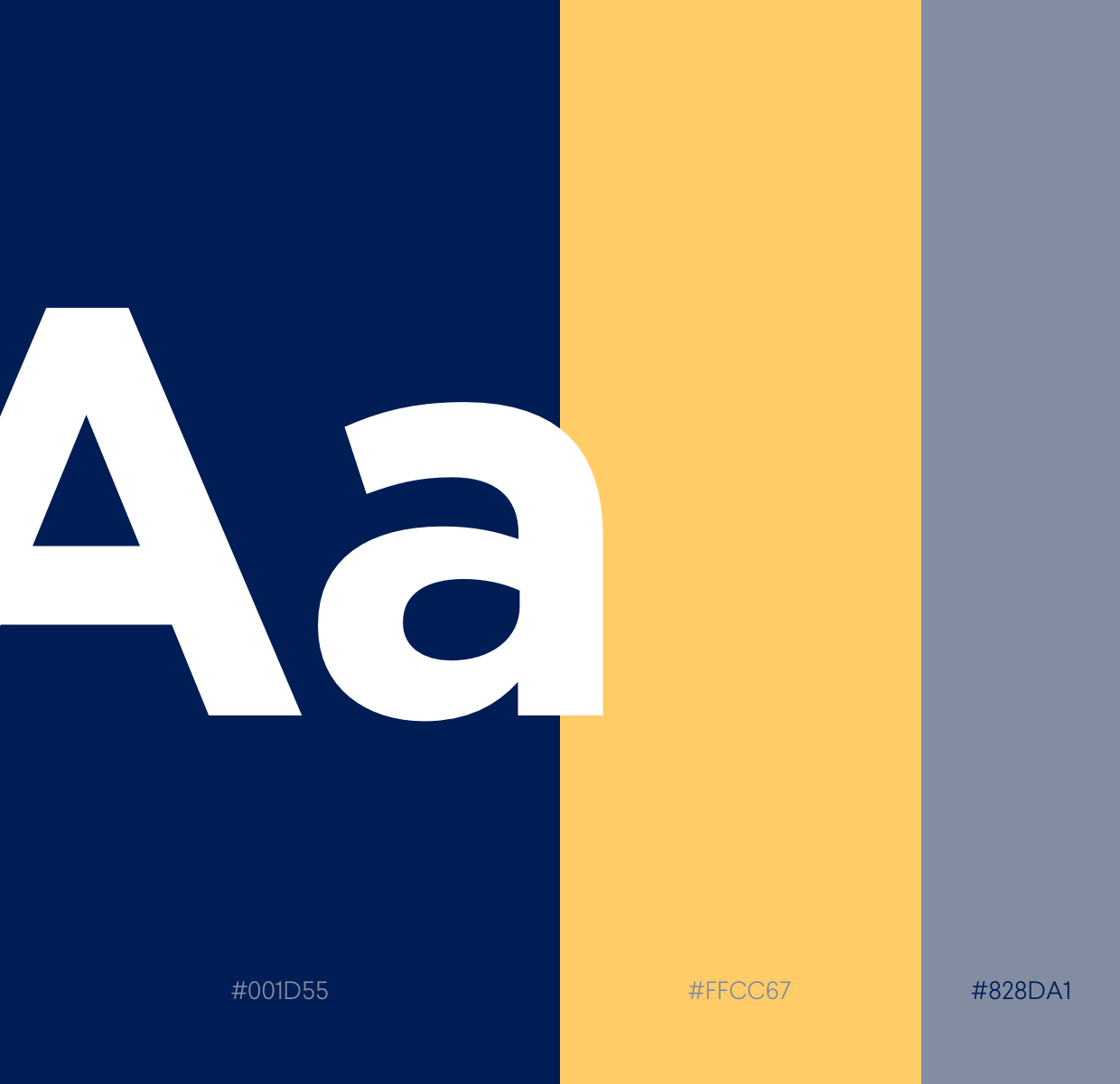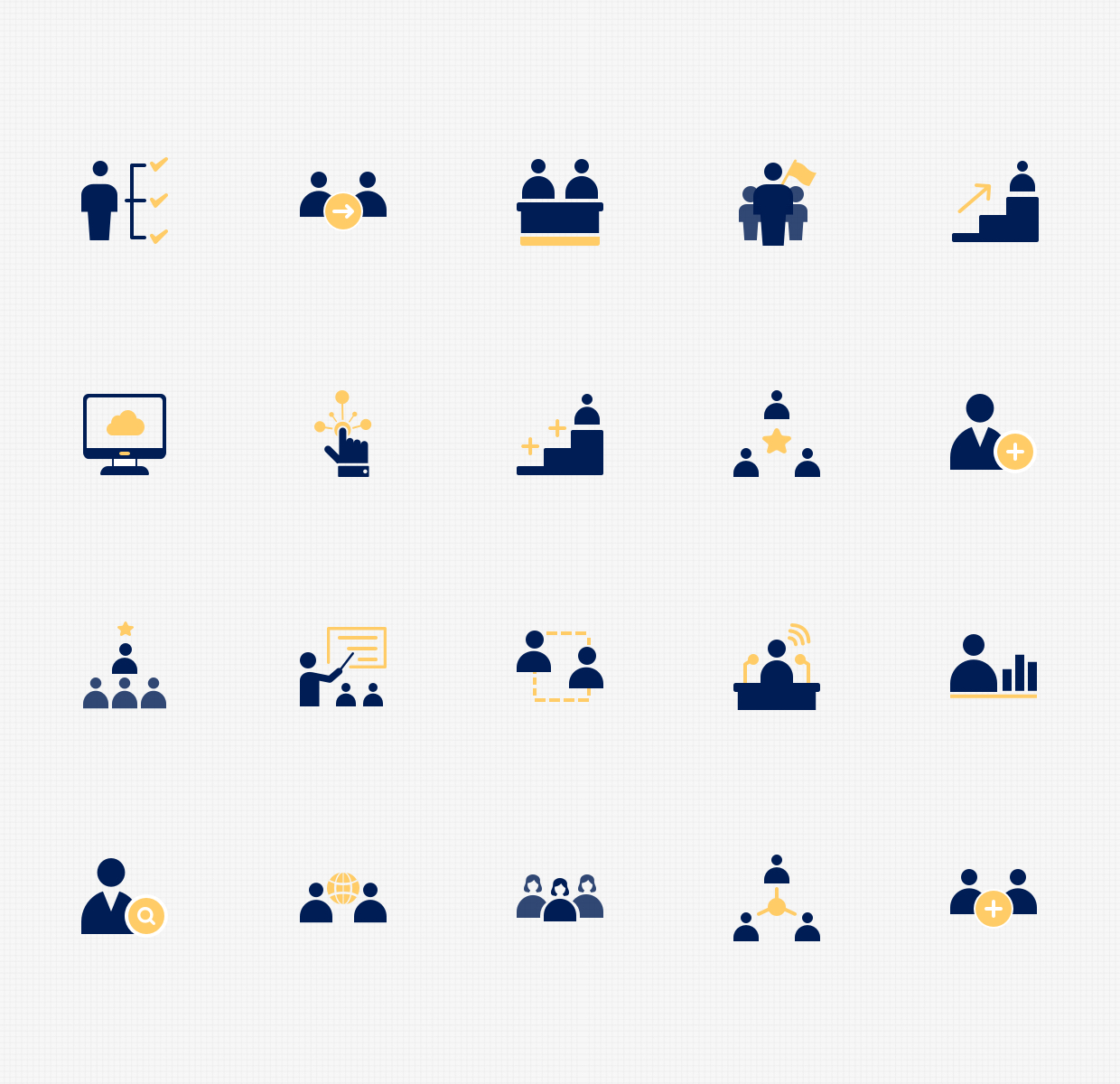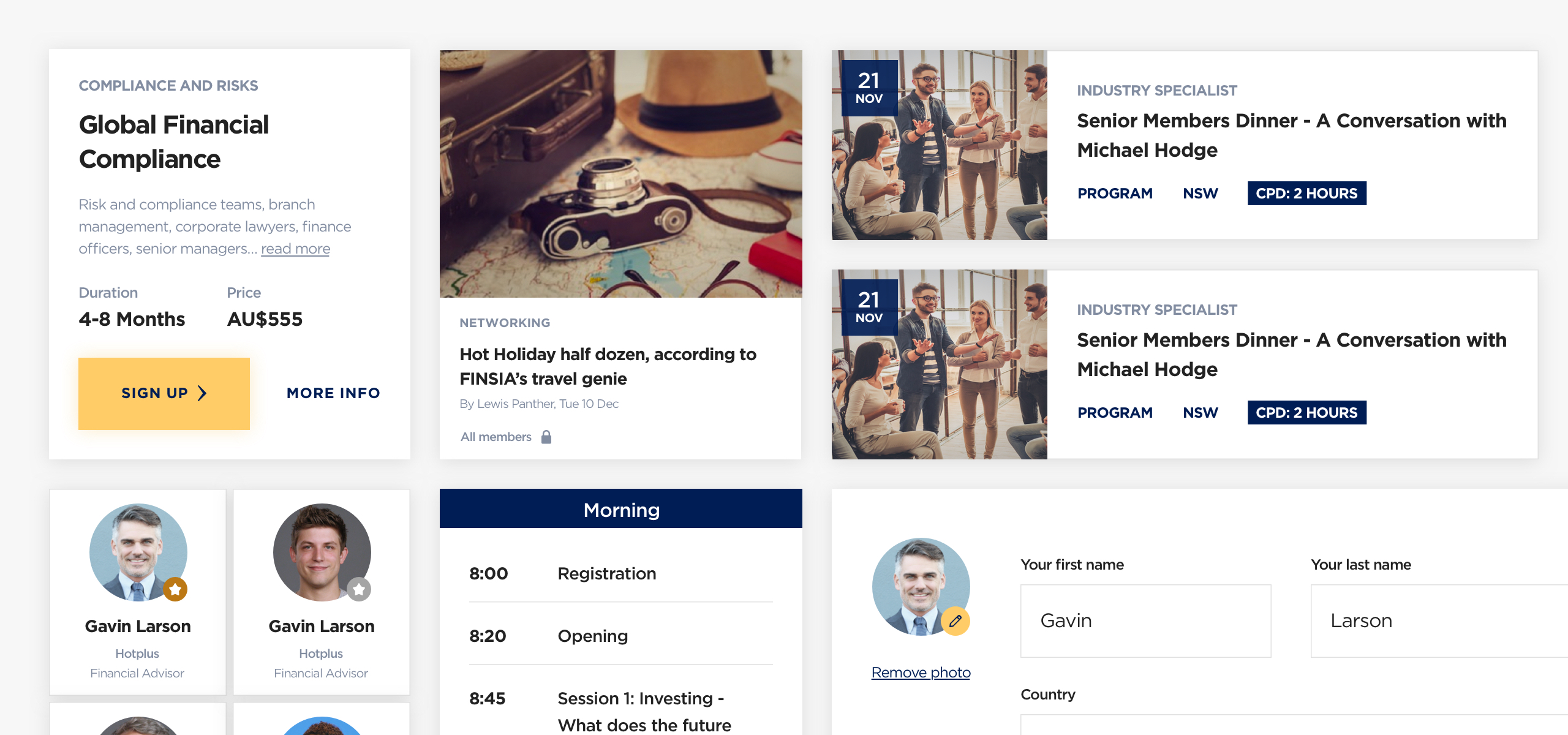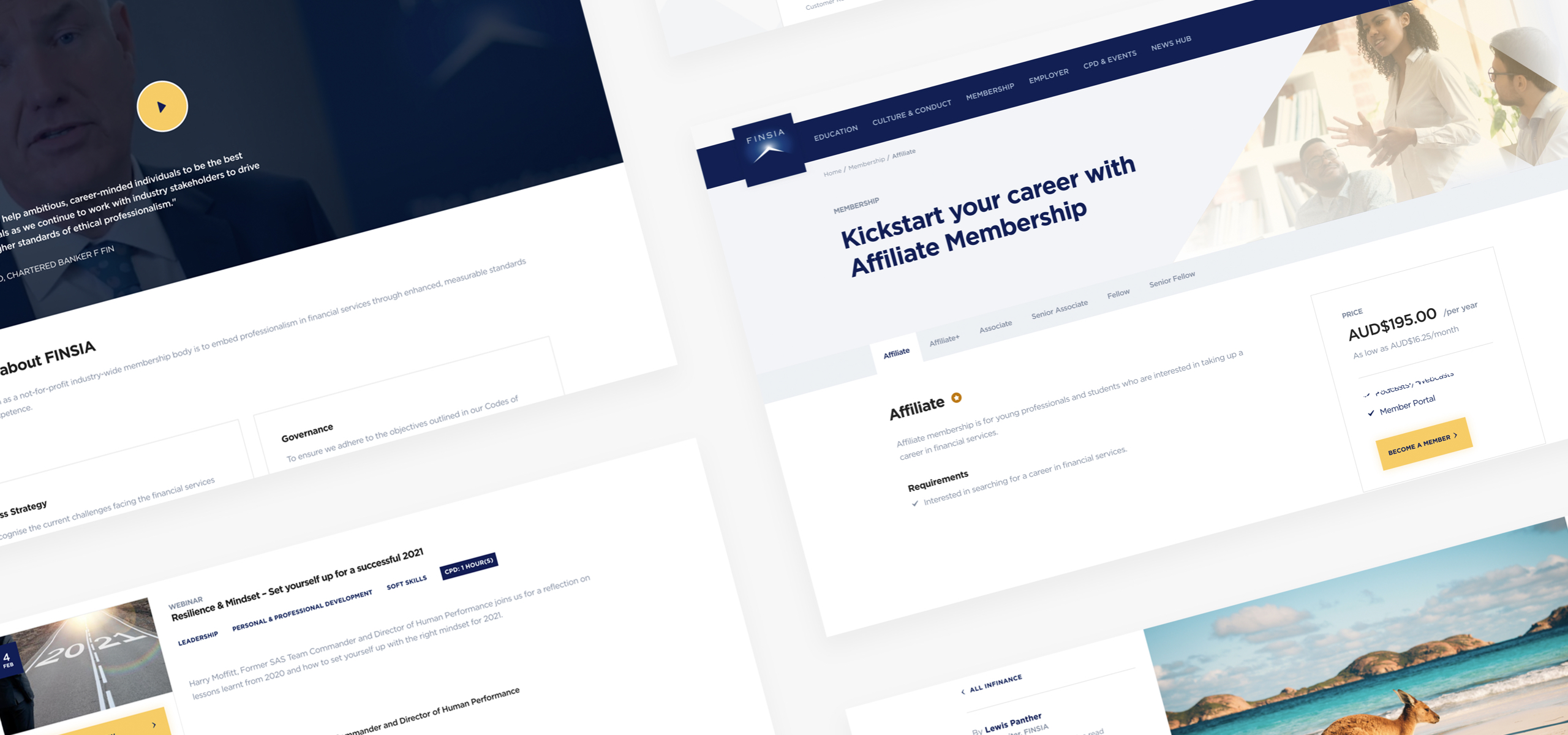 We recommended to transition from licenced based CMS to Drupal to optimise the cost of running the platform. Since Drupal 8 supports data transfer via RESTful APIs out of the box, it was the perfect CMS for a project that has to integrate with multiple platforms, it was the perfect fit. Given the nature of FINSIA's industry, there are high security requirement for the project, to ensure all the client data are secure and all the API endpoints are secure and we had to past a Pen Test before the site goes live. The site is hosted on Acquia, the platform is fully secured and has a great performance.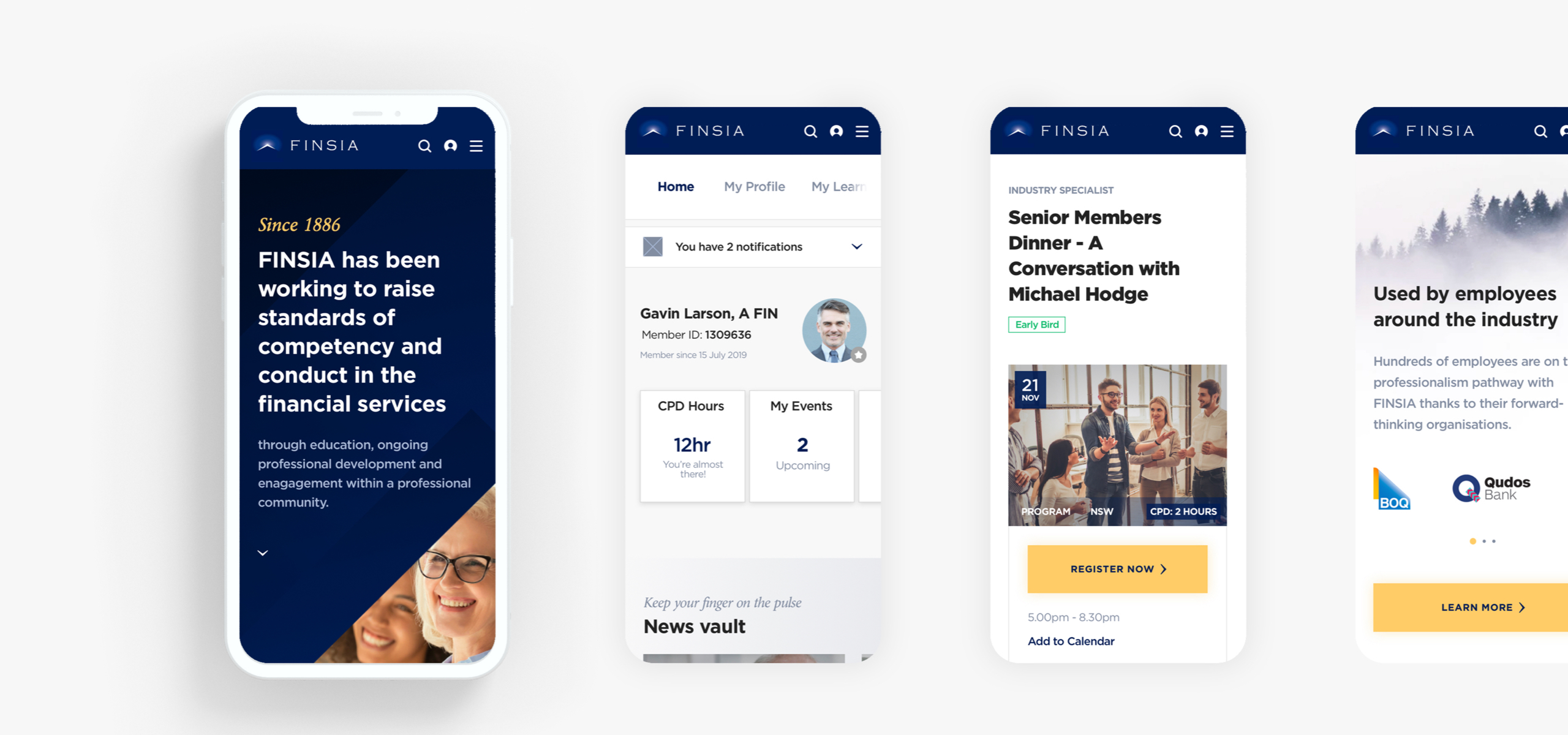 The platform is integrated with multiple systems. Braintree as payment gateway, go1 as a Learning Management Software, Drupal gathers data from various sources and is then synching the data with Salesforce, the Single Source of Truth. We worked with FINSIA IT department to ensure the data remained safe, accurate and synched.